Powerful & Flexible Technologies
Affordable products & services

Managed IT Services
We take pride in helping companies get the most of out the world of technology. Let Nedss communication take over your IT internal functions while you and your staff focus on more important issues.

Networking Services
At nedss communications we utilize established, industry-leading tools to design and create networking and IT infrastructure that will help maximize productivity, reduce operational costs, and manage complex consolidations.

IP Security Solutions
At nedss communication we pride ourself in helping companies improve their safety and security protocols. Contact us today to learn more about the enhanced IP Camera Video Surveillance Solutions we supply our clients 

IP Telephony Solutions
Nedss communication is here to assist with the provisioning of your communication services such as voice, fax, SMS, voice-messaging over the Internet. We have packages for all business sizes.
Authorized Business Partner

Nedss Communication is a part of the global Avaya partnership community. We have have everything you need to provide technical support whether your communications are built in the cloud, on premise, or delivered as a hybrid of both.


Nedss Communication is a certified Grandstream Specialist. This means that we are authorized to supply your business with a variety of third party SIP products and services – including SIP PBXs, SIP software, IP door phones powered by Grandstream.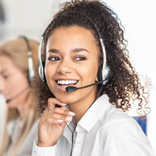 Get In Touch With Us Today
Our team of experts welcome the chance to answer your questions, get in touch with Nedss Communication today. Use our live chat or schedule a callback from our customer support team.