Nedss Communication Limited provides IP Telephony solutions through partnership with International VoIP technology company AVAYA. 
Nedss IP Telephony Services
Our flagship IP Telephony Service provides the flexibility for Office solutions to have analog, digital and/or VoIP endpoints added onto the system at anytime.  Once implemented, your IP Office can also network to any VoIP trunk phone system to allow site-to-site calling if need be. 
Consulting
System evaluation/testing
Technical advisory support
Version/feature recommendations
Design
Communication requirements
Feature package proposal
System integration blueprint
Projections for future upgrades
Implementation
Avaya server/PBX installation
Trunk installation/connectivity
Platform integration
Testing/verification Staff

Evaluation/training
Configuration
Avaya server/IP phones
Soft-phone settings
Mobile devices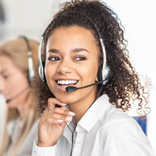 Get In Touch With Us Today
Our team of experts welcome the chance to answer your questions, get in touch with Nedss Communication today. Use our live chat or schedule a callback from our customer support team.