Contact us today if you have any questions about Sales, Billing, or Technical Support
Product Team: +1 (876) 343-3893
Service Team: +1 (876) 326-5619
Sales Team: +1 (876) 668-1492
Email: support@nedsscommunication.com
Office Location:  2C Deanery Road, Kingston 3, Jamaica W.I.
If you're looking for more information about a product or service, or you have a general enquiry please fill in the form below. A member of our team will be in touch with you as soon as possible.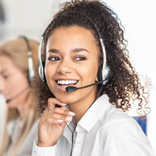 Get In Touch With Us Today
Our team of experts welcome the chance to answer your questions, get in touch with Nedss Communication today. Use our live chat or schedule a callback from our customer support team.