Co-ordinate
---
Managed Services
NEDSS delivers network, telephony and IP and security services, applications and equipment to enterprises, residences and even other service providers.
Correct
---
Troubleshooting
For clients who wish to contract services on a periodical basis, we provide troubleshooting in all our areas of expertise.
Collaborate
---
Avaya/IP Telephony
NEDSS offers technologically advanced devices for office PBX systems, VoIP telecommunications, teleconferencing and unified communications.
Connect
---
Networking
Replace your ageing network infrastructure, add to an existing LAN, test for vulnerabilities, monitor your current traffic…
01. Engagement
When a customer first engages NEDSS, we hold an introductory meeting to determine what you wish to achieve and your requirements/business objectives. This also gives you, the customer, an opportunity to learn more about what we do and how our products and services can benefit your organisation.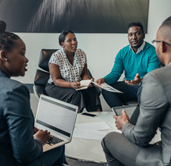 02. Site Assessment
Following on the initial meeting, a NEDSS consultant will then perform a site visit in order to evaluate the customer premises or existing system. Site assessment may entail a building/premises walk-through, equipment checks for specifications, operation parameters and current outputs and documentation via text, images and video recordings (with customer's permission).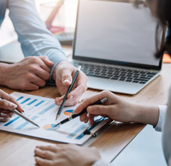 03. Design
The next step is to plan and design a solution that best fits your needs, a process which is always undertaken by NEDSS and AVAYA engineers to ensure you obtain the best possible solution. We utilise an iterative methodology and as such, solutions presented to the customer are tweaked and improved upon, with your feedback, until final approval.
04. Implementation
For largescale projects, solutions are developed and tested in a simulation lab environment before implementation and configuration in a live production environment. A project plan is then developed, outlining roles and responsibilities of each party in addition to the implementation strategy. A final meeting is held to ensure that all criteria are met and determine cut over date, after which your solution is implemented, tested and users trained.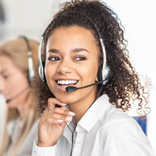 Get In Touch With Us Today
Our team of experts welcome the chance to answer your questions, get in touch with Nedss Communication today. Use our live chat or schedule a callback from our customer support team.